Last updated on February 9th, 2023 at 02:51 pm
Deep web marketplaces are online marketplaces where people can buy and sell illicit goods and services under the protection of the anonymity of the dark web. The goods and services on offer range from leaked credit card details, exploit kits, and hackers for hire, to advertisements for hitmen services.
Because of the range of goods and services found for sale and the conversations that occur around these sales, dark web marketplaces can be precious sources of data on criminal activity. As such, they are normally under intense scrutiny from law enforcement and security professionals alike.
First Deep Web Black Markets
People have been organizing illicit trades via the internet since the 1970s. Those early examples, though, were through closed networks and the actual exchanges of money and goods generally had to take place in person. With the advent of crypto-currencies, it became not only possible to complete trades online without leaving a money trail but easy. As a result, the trading of illegal goods online has become more commonplace, and vast dark web marketplaces have been created.
The very first of these marketplaces to pair the darknet with Bitcoin was the Silk Road. Silk Road was created by Ross Ulbricht in February 2011. Over the next two years, the Silk Road set the standard for darknet marketplaces. By the time it was shut down in October 2013 and Ross Ulbricht arrested, the site had traded an estimated $183 million worth of goods and services.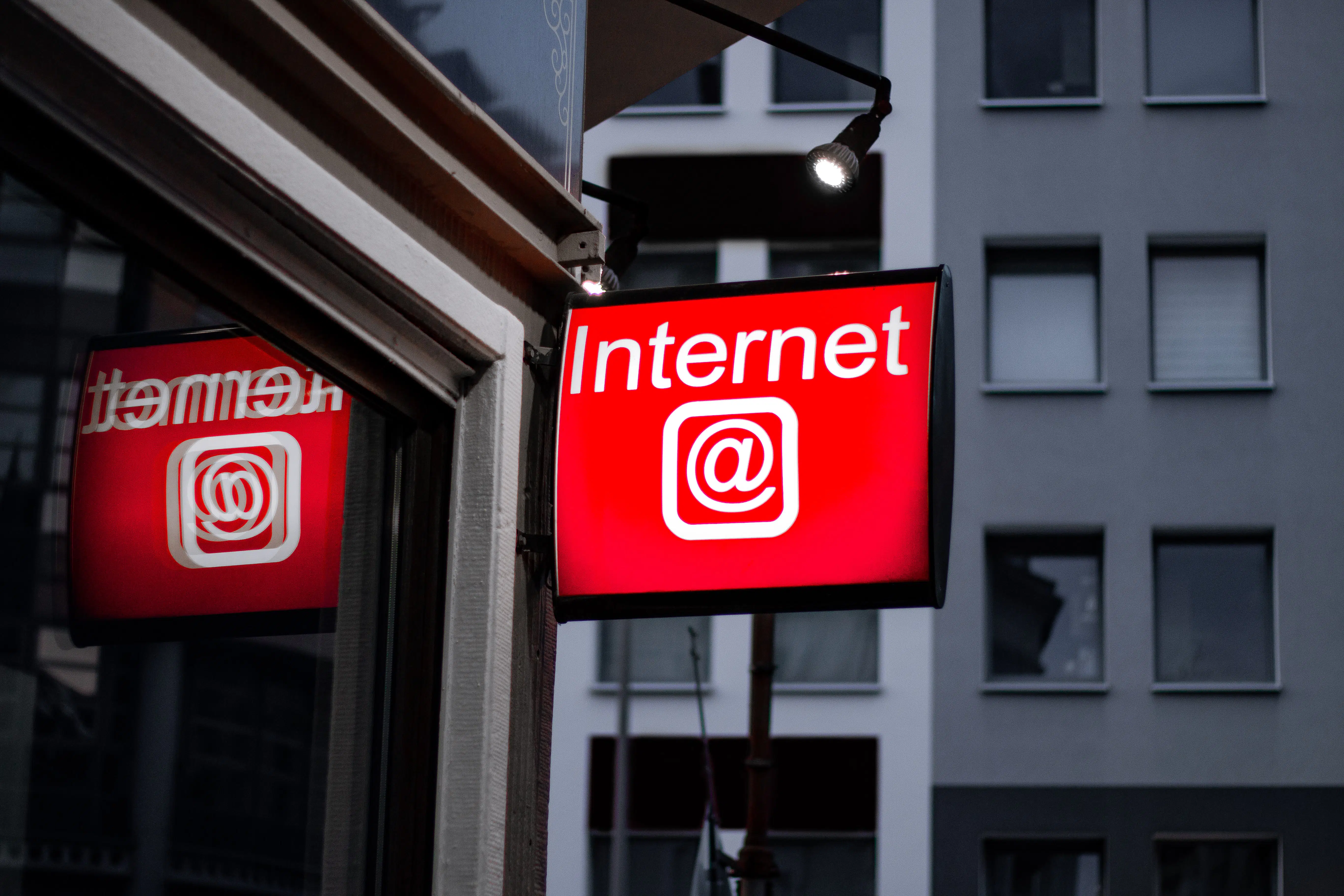 Versus
Established in 2019, Versus quickly gained a reputation for a user-friendly UI and intuitive search options. It has gained a lot of users and become a popular marketplace due to its focus on security. Buyers can purchase a range of digital goods and services, which include illicit drugs, software and malware, and services related to fraud. The marketplace has over 8,400 listings and 500 vendors who communicate in English and accept Bitcoin for transactions.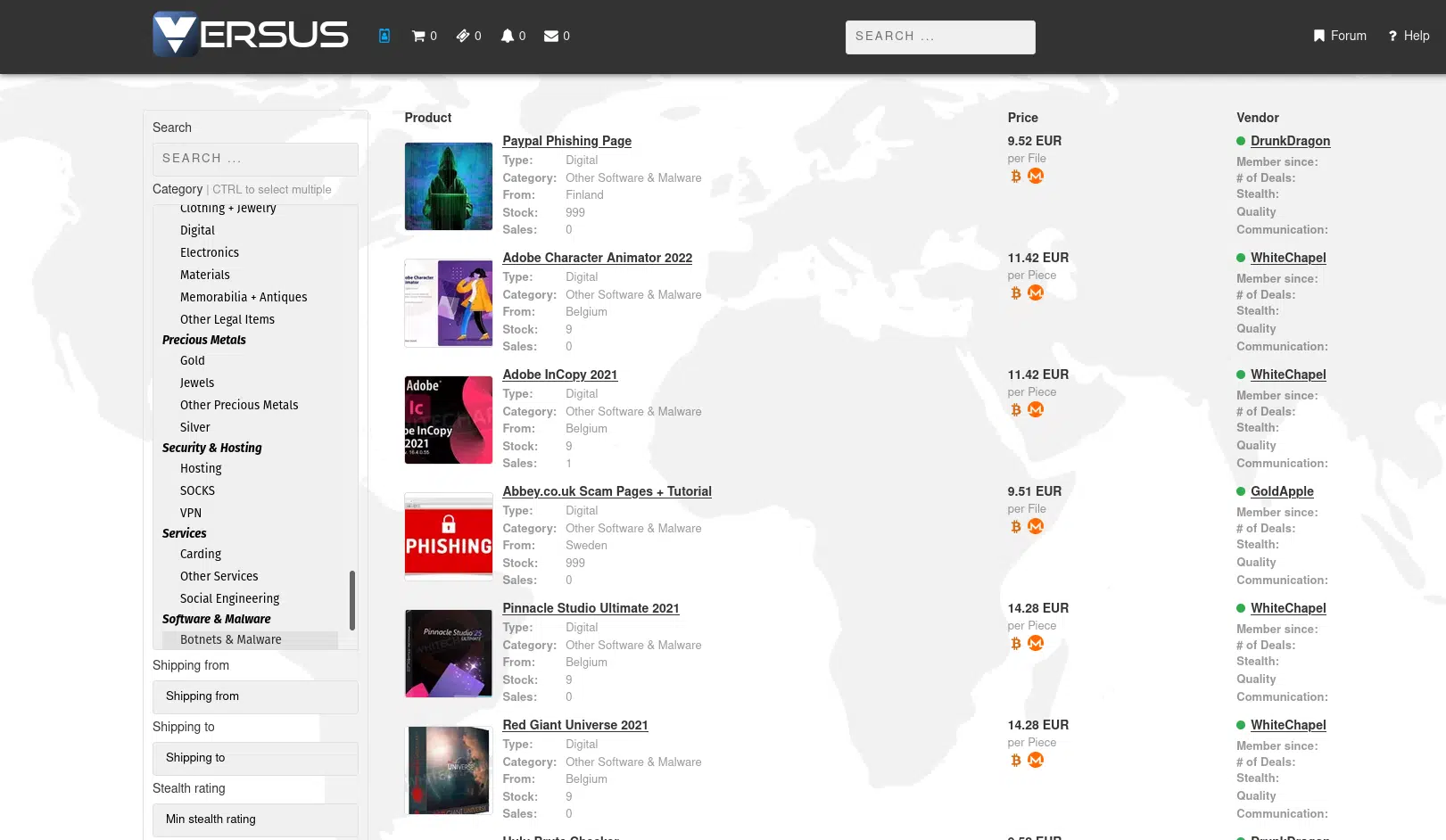 TORREZ
ToRReZ Market is a wallet-less market, which means you only send funds when making an order. Currently, the market supports four cryptocurrencies: Bitcoin, Monero, Litecoin, and Zcash. Both physical goods, such as drugs, and digital goods, such as software and credit cards, are sold on ToRReZ Market.
AlphaBay Market
Alphabay Market was originally operating from 2014 to 2017 with alpha02 and DeSnake as admins and was the biggest darknet market in history. However, in July 2017, AlphaBay suddenly went offline. It was suspected as an exit scam; however, a few days after it had gone offline, it was revealed that AlphaBay had been seized and alpha02, aka Alexander Cazes, was caught.
AlphaBay has been relaunched by DeSnake in August 2021 with a new design but with the same admin as before and is once again planning to become the biggest darknet market in history.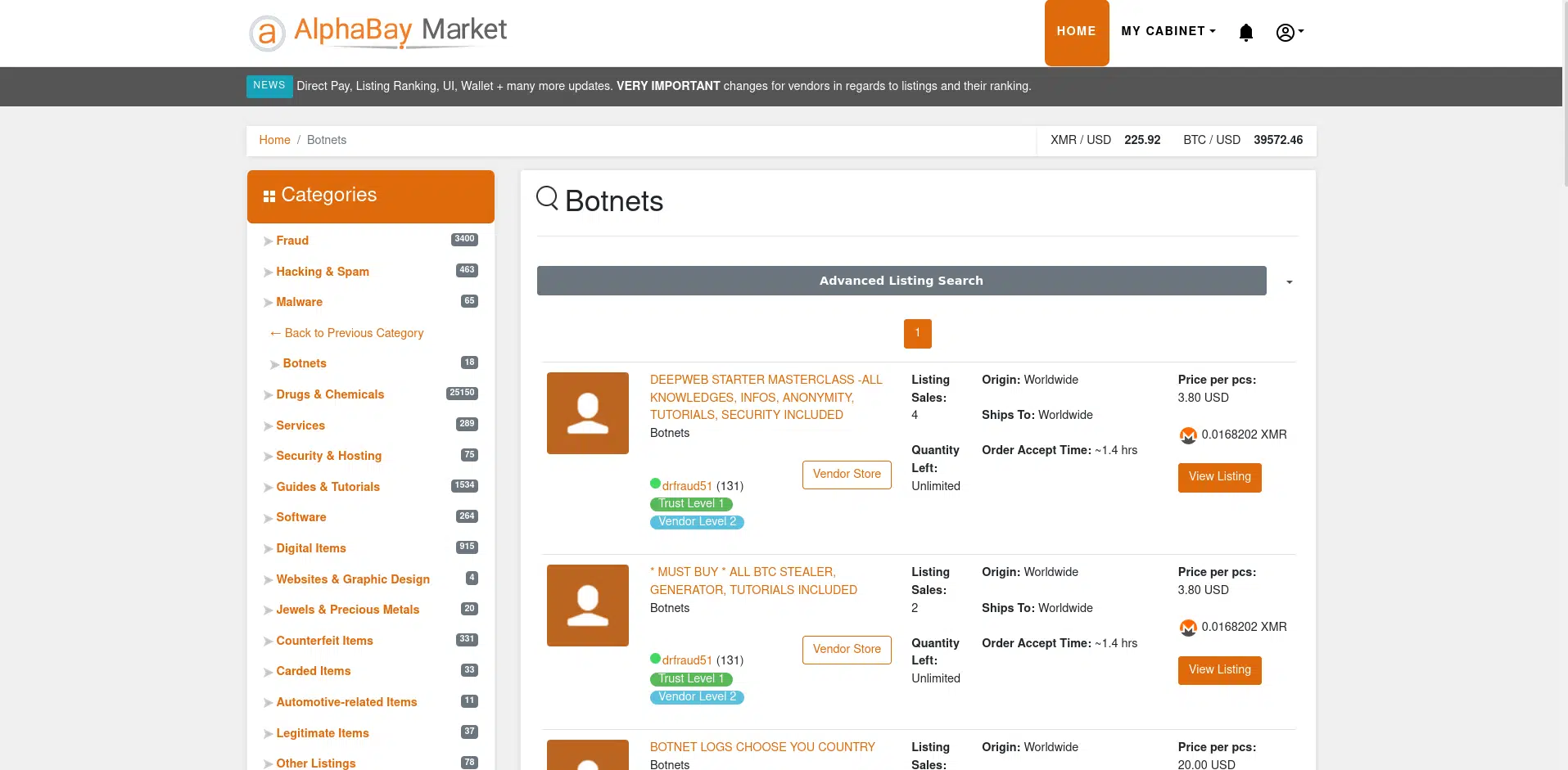 Kingdom Market
Kingdom Market is a newer darknet market that has been around since April 2021 but was only recently vetted for listing on Dread, the pre-eminent forum for markets on the dark web. It features a unique site design unlike any other market yet is still intuitive and easy to use. Conspicuously absent are some preferred features, such as the lack of per-order (direct pay) purchases, a multi-sig option for BTC payments, and forced PGP encryption for communications. It makes up for this with enhanced security and user safety features, helping users to assure they are not getting phished.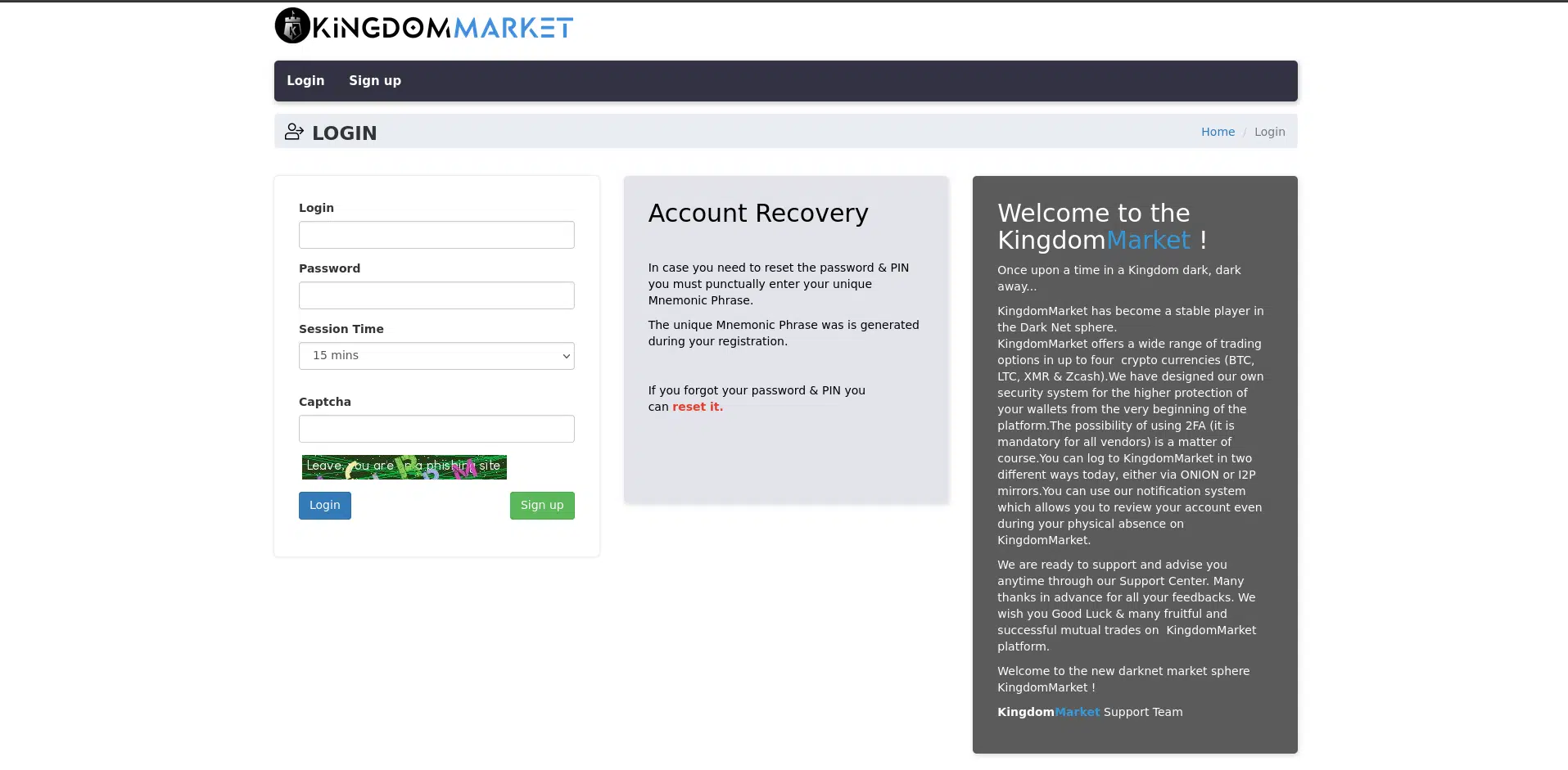 TOR2DOOR
Tor2door is a darknet marketplace that launched in June 2020. The market is built from scratch and has a unique design. Tor2door claims that security and usability are its main priorities. This market is one of the easiest to use and is very simple for inexperienced dark-net users.