With a large cyber crime database
What

is

the

Fraud

Protection?
In today's digital age, it's more important than ever to be aware of fraud protection measures. With the click of a button, cyber criminals can access personal information and wreak havoc on an unsuspecting victim's life. That's why it's essential to know what steps to take to protect yourself from fraud.
Free Trial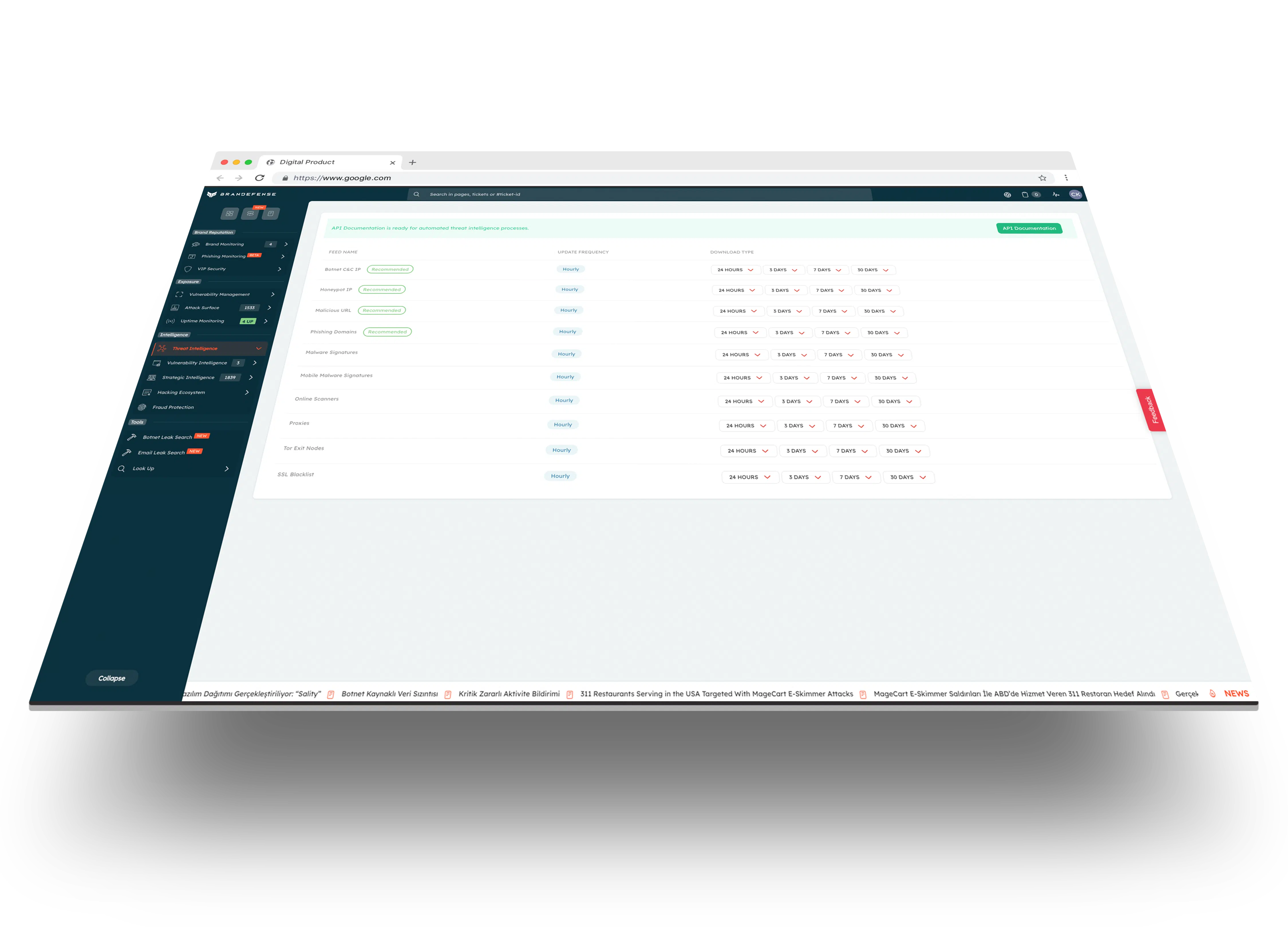 Brandefense
Identity Thief Monitoring
Stolen Credit Card Monitoring
Request a demo
Identity Thief Monitoring
With an extensive cybercrime database that monitors 2000+ sources, identify the PII data related to your company.
Stolen Credit Card Monitoring
Monitor the underground and identify your customers' stolen credit cards.
TTP Feeds
With cutting-edge TTP Feeds, improve the fraud detection algorithms and respond to fraudsters proactively.