Protect your brand
in cyber space against threats
The brand is not just a word.
The brand is your organization's most valuable treasure. It attracts your customer, motivates your employees, and builds trust-based partner relationships.
Thank to Brandefense's Brand Protection solution, our Platform protects your treasure that you make efforts to build it in years. However, every day you struggle with cyber attacks trying to damage this image and reputation. These attacks can range from a simple attack to an APT attack or critical ransomware operations. And it may cause halt your operations or severe damage to your infrastructure. We provide early action by alerting your company's to situations that may damage the brand value with Brandefense. We proactively search and prioritize threats through millions of data that affect your brand reputation.
In-depth Analyzes
Make in-depth analyzes of the assets you have defined in the underground world of the internet and view the results on the platform.
Sensor Network
All findings detected by the sensors send to you after false positives eliminate by the analysts.
Misconfiguration Check
Detect incorrect configurations in your inventory.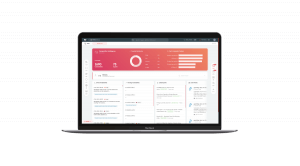 Data Leak Prevention
Be aware of leaks shared on the internet about your organization, customers or employees and you can take quick action.
Social Media Tracking
Be aware of the accounts that have opened in your name on social media and the negative conversations.
Real Time Protection
Notified immediately if any weaknesses arise or updates are available on the products you use, and you can prevent damages caused by these situations.
Protect your company brand identity.
With our solution, you gain up-to-the-minute analysis insights to avoid new and emerging threats to your company assets such as brand, employees, manufacturing outputs, C-level executives, and your ecosystem, one step ahead.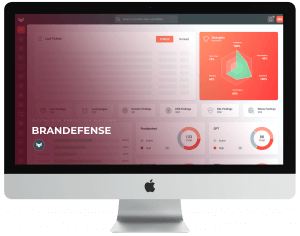 Our sales partner is ready to contact you and discuss Brandefense solutions. Feel free to contact them.