Stay one step ahead of hackers
Recognize the shadow
Attack Surface Management Platform
Illumination of the blind spot.
Enterprises increase technology investments day by day. Many rules that we used to know are changing. Manufacturing, logistics, and even working rules are changing. Many conventional business processes are online now. It means that the enterprises' attack surface is expanding.
This phenomenon comes with risks. Every movement and new setup on the Digital Planet leaves a footprint. And that gives some clues to the threat actors to know more about your company.
Threat actors use that data to achieve their goals like below:
Attack an organization's technical infrastructure and intellectual properties
Define their target and collect every information from your digital footprint
Phishing activities to your employee or customers
Develop fake mobile applications
Produce and publish forged official papers
To attack and manipulate both the customers' and entity's social media accounts via fake news
It causes damaged brand reputation, regulatory obligations, and disruption of the business process, so the loss of revenues.
Brandefense provides to your organization:
Discovering your digital attack surface, both artificial intelligence-based techniques, and human-based analysis
Dynamic and continuous monitoring of all of your online assets
Alert if changing the status of your assets
Mirroring your organization to how your look from the adversary's side
What are your needs to strengthen your system
Reduce Your Digital Attack Surface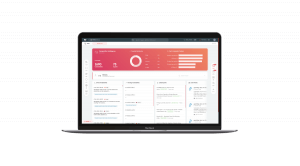 Take a deep breath and enjoy the wisdom of digital planet protection.
To establish the combined, all-in-one platform, you deserve Brandefense.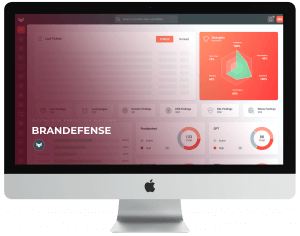 Our sales partner is ready to contact you and discuss Brandefense solutions. Feel free to contact them.