Binance Bridge has suffered a massive cyber-attack that resulted in the seizure by threat actors of 2 million Binance Coins (BNB) worth $566 Million.
The attack was launched at 14:30 on October 6, 2022, and the threat actors transferred the seized funds to their wallets through two transactions of 1,000,000 BNB each. Detecting the security breach at 18:19, Binance paused BNB Smartchain transactions.
In the statements made by Binance officials on social media, the attack was confirmed, and it was announced that the security weakness that caused the attack was under control. It was also stated that a large part of the seized funds remained and secured on BNB Smartchain.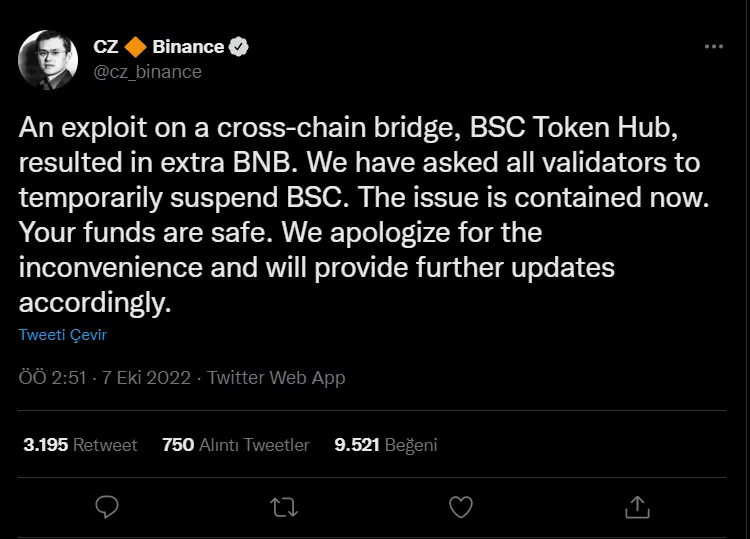 As a result of the attack, it is predicted that $70 Million to $80 Million worth of crypto money was withdrawn from Binance BNB Smartchain by threat actors. Suspended BNC Smartchain transactions have been resumed as of October 7, 2022. Investigations are regarding the violation continue.