Last updated on July 28th, 2022 at 12:29 am
CloudSEK security researchers have identified a ransomware group that solicits donations from targets to individuals and patients who need help in exchange for a decryption tool. Ransomware called GoodWill was detected in March 2022. As the threat group's name suggests, operators are allegedly more interested in promoting targets for social justice than traditional financial motivations. Some of the features identified by GoodWill in the analyzes are as follows;
GoodWill ransomware was developed with .NET and packaged with UPX wrappers.
It can stay in sleep mode for 722.45 seconds to avoid being detected during dynamic analysis.
It uses the AES_Encrypt function to encrypt the captured files with the AES algorithm.
It has a function called "GetCurrentCityAsync" that tries to detect the geolocation of the infected system.
When GoodWill infects systems, it encrypts documents, photos, videos, databases, and other important files with the ".gdwill" extension, making all these elements inaccessible without the decryption key. In the ransom note that the group left on the systems, it is stated that the targets must perform some social activities to obtain the decryption key.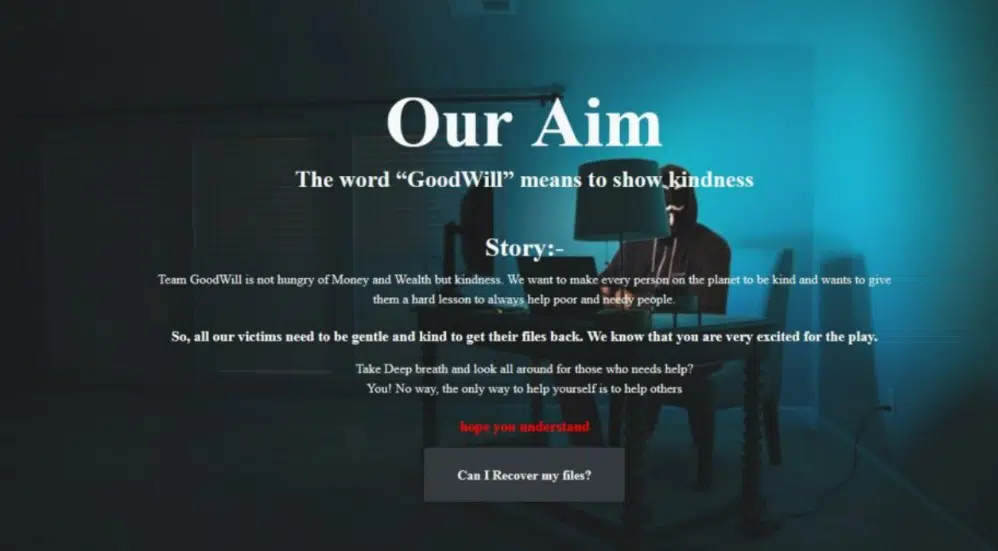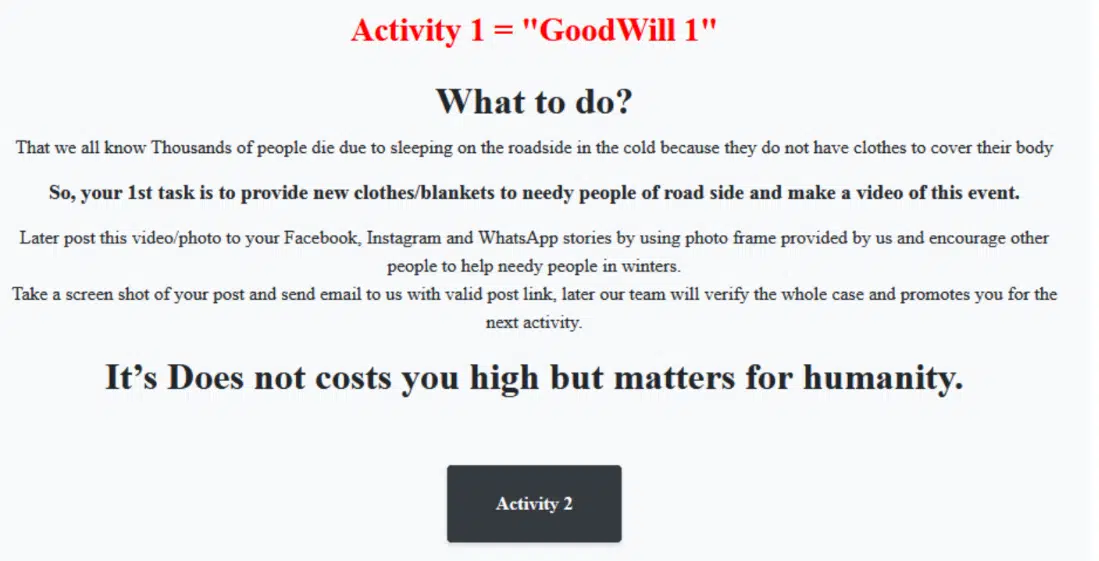 Although the threat actors behind the GoodWill ransomware software claim to operate under the name of social responsibility campaigns, they violate the intellectual property and privacy concepts of institutions/organizations. At the same time, these activities cause the targeted organizations to be unable to provide services, damage their reputation, material, and moral losses, and violate the security of personal information.
To not be the target of similar attacks in this context, it is recommended that email, attachments, and links from unknown parties are not respected, and input information used in accounts is created using unique and powerful policies. Also, it is important to use comprehensive security solutions and enable 2FA/MFA features on all possible platforms.