Uber suffered a wide-ranging security breach that compromised its internal systems and data by threat actors. Threat actors targeting Uber's corporate infrastructure have posted images of evidence of the security breach. When the published screenshots are examined, it has been observed that the security of the following inventories used in Uber's internal environment has been violated.
Slack Server,
Google Workspace Admin,
AWS Accounts,
HackerOne Admin,
SentinelOne EDR,
vSphere,
Financial Dashboards
The attack vector starts with targeting MFA (Multi-factor Authentication) codes provided by Duo Security belonging to UBER employees. Although MFA authentication mechanisms can protect against a threat actor with the credentials of the targets, they are often vulnerable to MiTM attacks. Therefore, threat actors take advantage of this vulnerability to create phishing pages where they can capture the targets' login credentials and MFA codes. These phishing pages are created using hacking tools such as Evilginx and mimic Uber's login pages. With this method, threat actors seize the employee's existing VPN access and use it to access the internal network. Threat actors gaining access to the internal network discovered an internal network share containing scripts with privileged credentials, allowing access to critical systems. Threat actors claim that they breached the security of Uber's Duo, OneLogin, AWS, and GSuite environments with this attack chain.
In a screenshot released by the threat actors, it is observed that a SentinelOne EDR account belonging to Uber's IR (Incident Response) personnel was also compromised. EDR solutions allow IR teams to access and control working machines, thus allowing threat actors to inject Backdoor-like malware into other internal systems, expanding the attack surface area in case of a security breach.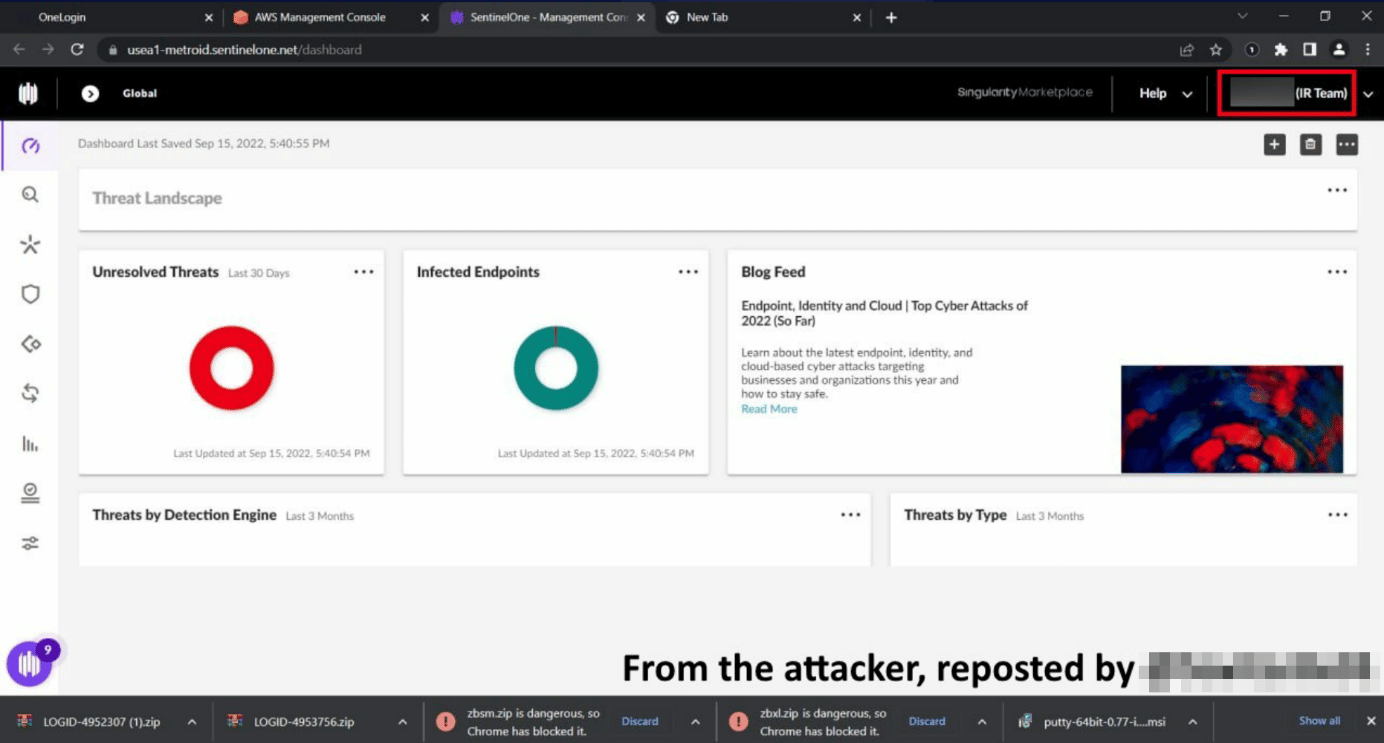 Uber stated on their social media accounts that they responded to the security breach in question, that they are in contact with law enforcement and will inform in case of any development. In this context, taking the following precautions into consideration is recommended to avoid being exposed to security breaches that can be carried out with similar techniques.
Institution/organization personnel should be made aware of advanced target-oriented

social engineering/phishing attacks

that can be carried out.
Critical data, such as login information, should not be used on unsafe platforms.
It should be ensured that inventories such as the system, software/program, and application are used in the most up-to-date versions.