In a well-known hacking forum, it was detected that on November 16, 2022, a threat actor claimed that a database of 487 million WhatsApp users' mobile phone numbers was compromised.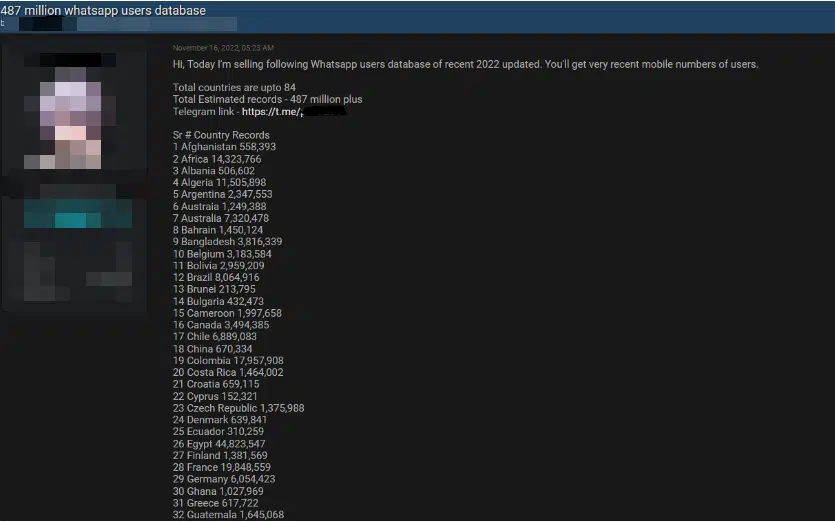 It is claimed that the database seized in the post contains the personal data of WhatsApp users from 84 countries. The distribution of the compromised data by country is given below;
45 Million User Data of Egyptian Citizens
32 Million User Data of US citizens
35 Million User Data of Italian citizens
29 Million User Data of Saudi Arabian Citizens
20 Million User Data of French Citizens
20 Million User Data of Turkish Citizens
10 Million User Data of Russian Citizens
Over 11 Million User Data of UK Citizens
Cybernews researchers contacted the threat actor who shared the post and requested a data set sample as evidence to confirm the relevant leak. In the shared example, there are phone numbers of 1097 UK and 817 US users. However, the threat actor did not provide details on how the database was obtained, suggesting that they used their strategies to collect the data. Upon this, the analysis of the sample data set by Cybernews researchers confirmed that all numbers belong to active WhatsApp users.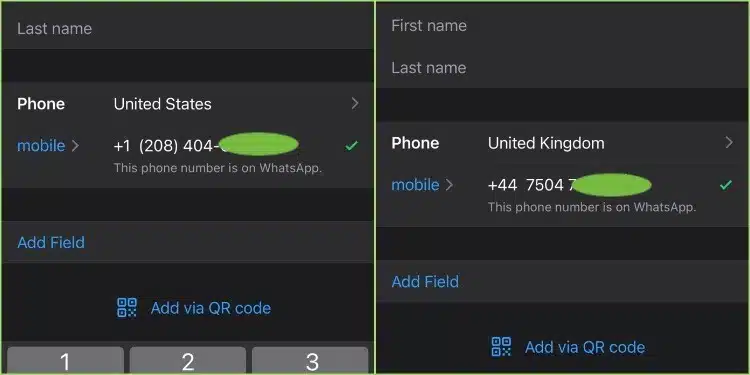 The intercepted data is mostly used in phishing, smashing, and vishing attacks by threat actors. So, WhatsApp users are advised to be wary of incoming calls and message contents from unknown numbers. Meta, the parent company of WhatsApp, was contacted regarding the related data leak, but a response has yet to be received. WhatsApp users and parties will be informed in case of development on the subject.