Against cyber threats and cybercriminals.
What

is

the

VIP

Security?
Executive protection, also known as "VIP security", is a security discipline that focuses on the safety of executive, managerial, and public figures. Executive protection service works to identify and mitigate physical, digital, and cyber threats.
Free Trial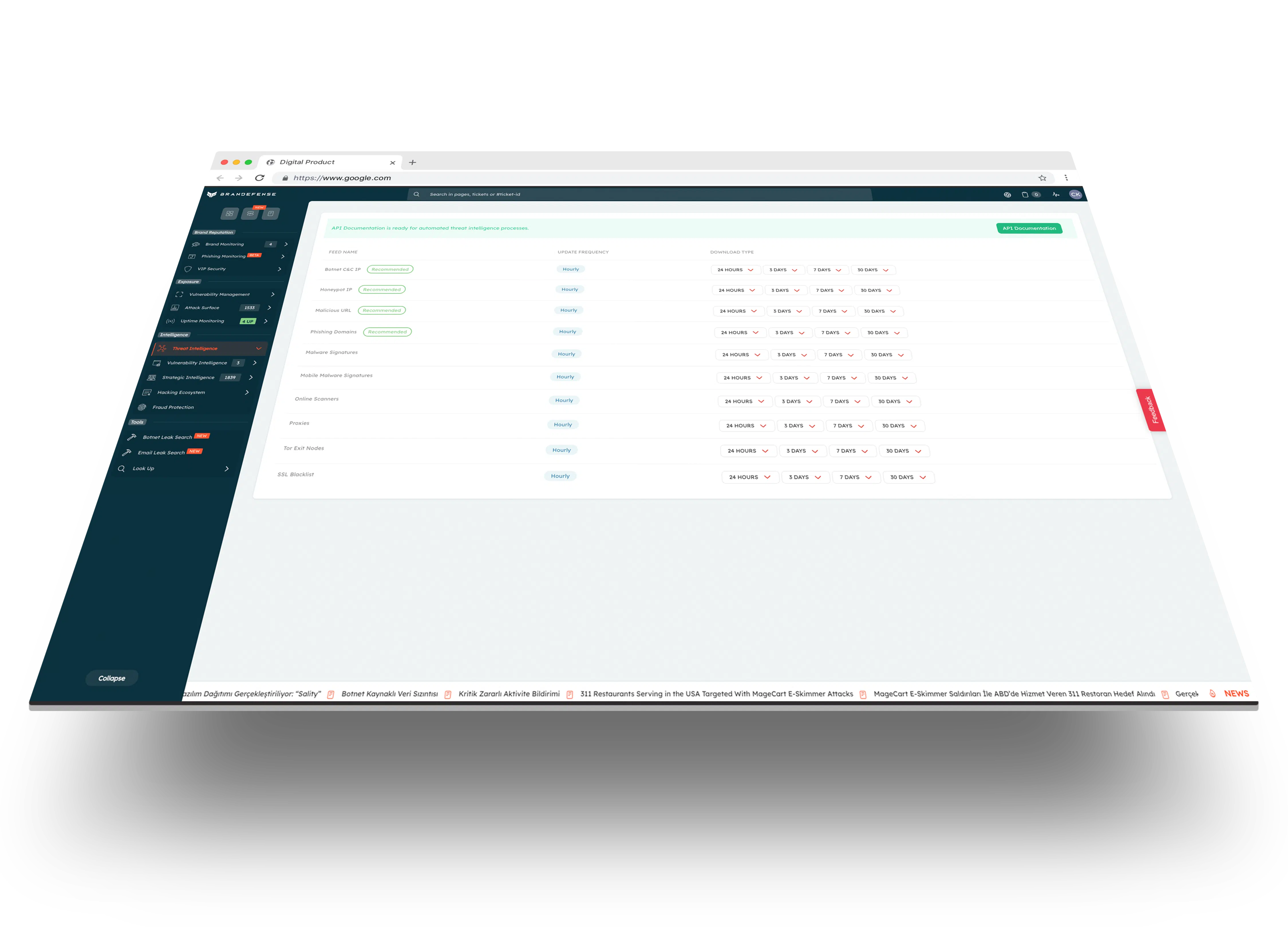 Reputation Protection
Monitor the clean and deep web and identify the incidents that harm your executives' reputations.
Data Breach Monitoring
Monitor the digital assets of executives' such as corporate and personal emails, phone numbers, and other data.
TTP Feeds
With cutting-edge TTP Feeds, defend your executives proactively.