Last updated on February 24th, 2023 at 11:57 am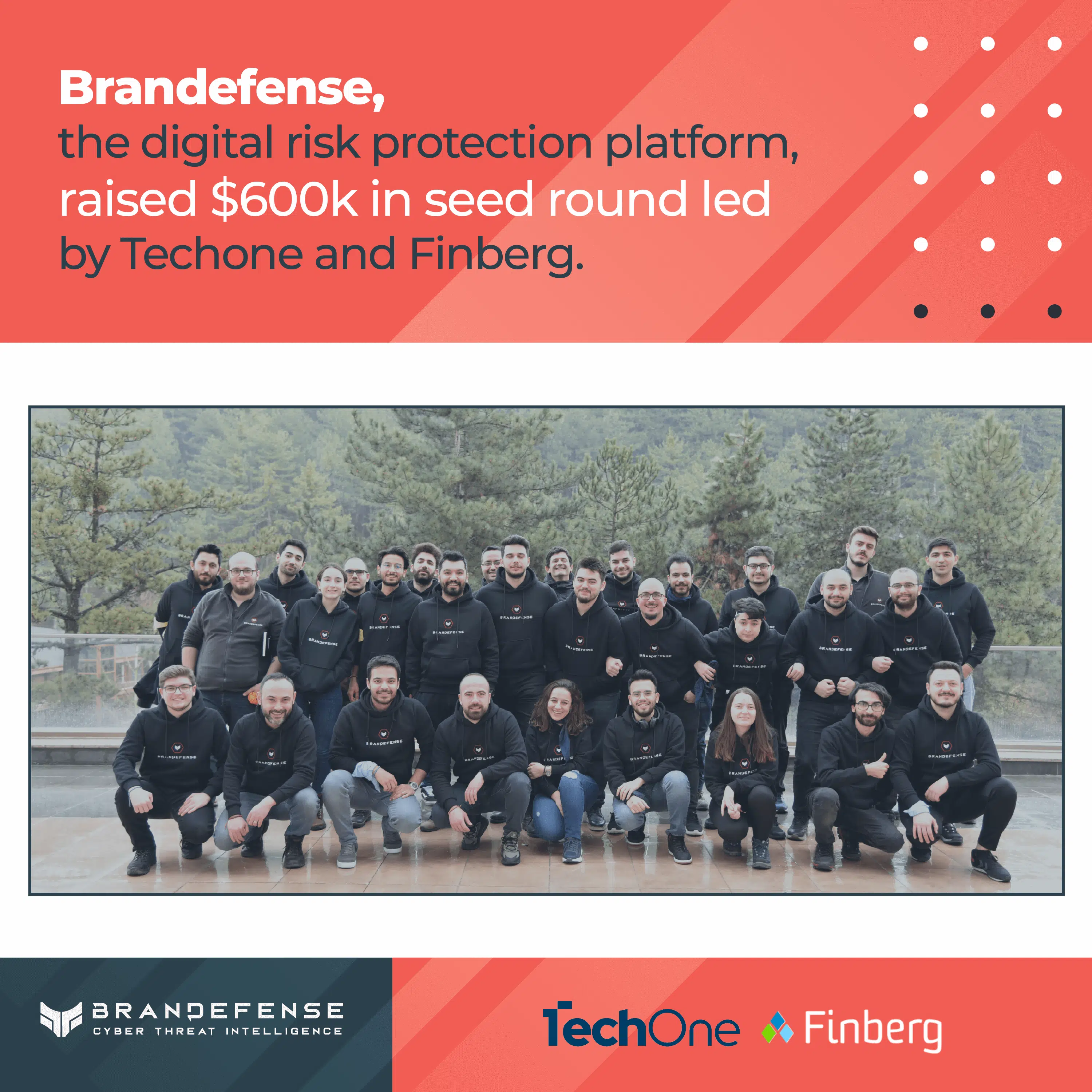 In a move that will bolster its cyber security offerings, we have thrilled to announce that Brandefense has raised $600,000 in an investment round led by TechOne VC, including Finberg. The new capital will allow the company to expand its operations and provide even more robust protection against digital threats for governments, enterprises, and other organizations. This latest round of funding comes on the heels of some impressive growth for Brandefense. Ankara-based cyber threat intelligence startup founded by Caner Köroğlu and Hakan Eryavuz. According to our founders, the teams are growing rapidly, and new solutions revealed will be continuous.
Brandefense is one of the industry-leading providers of cyber threat intelligence solutions, and this new investment will help it build on that lead. The company's platform allows customers to detect and respond to cyber threats in real time, protecting them from potential damage before it occurs and helping to manage customers' attack surfaces.
If security teams are not experienced enough and have inadequate resources (personnel, time, etc.), they cannot detect cyberattacks or find intelligence about their company on the internet. Brandefense realized these needs and decided to figure them out.
Now, with this latest infusion of capital, Brandefense is well-positioned to continue its growth and provide even better protection against digital threats. We're excited to see what the future holds for us.
To find further information: TechOne