Last updated on December 12th, 2022 at 02:40 pm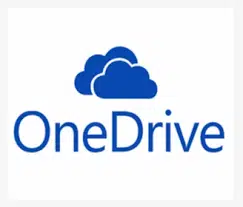 A dangerous Office 365 functionality has been identified by Proofpoint security researchers that allow ransomware to encrypt files stored on SharePoint and OneDrive in a way that makes them unrecoverable without a decryption key. Cloud systems are considered to be more resilient to potential ransomware attacks due to flexible data recovery and backup options. However, research shows that organizations and cloud infrastructures using cloud solutions will be targeted by ransomware attacks in the future.
Chain of Attack
The chain of attacks begins when threat actors gain access to their SharePoint Online or OneDrive accounts by seizing the identities of Microsoft users. Threat actors can follow multiple methods to access users' SharePoint or OneDrive accounts. These methods are:
Bypassing Account Security: It is possible to access the identity information of users' cloud accounts through phishing, Brute Force attacks, and other methods of obtaining identity information.
Third-Party OAuth Applications: Threat actors can make users trust third-party OAuth applications for their targeted SharePoint or OneDrive access.
Hijacked Session Tokens: Hijacking a user's web session or obtaining an active API token for SharePoint Online/OneDrive allows threat actors to access their targeted accounts.
Threat actors that gain access to OneDrive or SharePoint user privileges and data in the cloud identify and discover accessible data in Office 365 environments in the next step. This attack differs from traditional ransomware activities because the encryption phase requires that every file in SharePoint Online or OneDrive is encrypted beyond the allowed versioning limit. With this method, all original versions of files stored in cloud solutions are lost, and only encrypted versions of each file remain in the cloud account. At this point, threat actors can demand ransom from the targeted institution/organization.
In this context, in order not to be the target of similar attacks;
Creating account login credentials by applying strong password policies,
Enabling multi-factor authentication (MFA) on all possible platforms,
Detecting and correcting account violations and abuse of third-party applications regarding cloud solutions in use,
It is recommended to take multiple backups of data from different sources in order to avoid data loss in case of a possible ransomware attack.

Vulnerable QNAP NAS Devices Are Targeted in eCh0raix Ransomware Campaigns
Campaigns that distribute eCh0raix ransomware have been found to target QNAP NAS devices using weak passwords or outdated QTS firmware.
It is known that eCh0raix ransomware, which targeted QNAP NAS devices in the last attacks, was used in attacks targeting Synology NAS devices in 2021. QNAP officials have not yet made a detailed statement regarding the ech0raix campaigns. However, it is predicted that the number of users affected by the campaigns will be higher than the announced number.
Mitigations
It is recommended to prevent potential eCh0raix ransomware infection;
Using passwords created by applying strong policies in administrator accounts,
Enabling IP Access Protection to protect accounts from Brute-Force attacks,
Avoiding the use of default ports 443 and 8080,
Using the QTS firmware in the most up-to-date versions with vulnerabilities,
Updating all installed applications to the latest versions,
Using comprehensive security solutions,
Preventing the detected IoC findings related to the malware in question from the security solutions in use.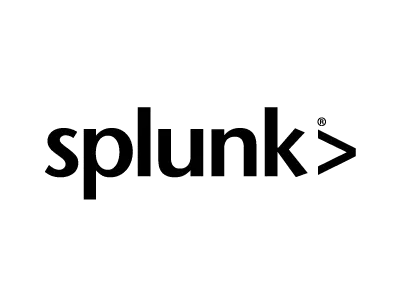 A Critical Code Execution Vulnerability (RCE) Detected in Splunk Enterprise
Splunk has released security updates that address multiple vulnerabilities in Splunk Enterprise, including a critical vulnerability that could lead to arbitrary code execution. Splunk is a SIEM (Security Information and Event Management) solution that collects logs from various sources, stores (indexes) the collected logs, and provides search, research, analysis, and correlation on the stored logs.
The security vulnerability tracked as CVE-2022-32158 occurs because the Splunk Enterprise deployment servers prior to version 9.0 allow clients to manipulate the server to distribute the message packets to other clients. A threat actor who compromises a Universal Forwarder endpoint could exploit this vulnerability to execute arbitrary code on all other Universal Forwarder endpoints that subscribe to the distribution server. x is used to collect data from endpoint systems. When the data we want to collect is not directly available on the server where Splunk is installed, the Splunk Universal Forwarder (UF) can be installed on your remote endpoint servers and used to forward the data back to Splunk for indexing.
In addition to the vulnerability, Splunk also announced that it fixed several critical vulnerabilities in Splunk Enterprise, including a bug where distribution servers in versions prior to 9.0 allowed forwarder packets to be downloaded without authentication (CVE-2022-32157). Splunk has resolved the issue by releasing Enterprise distribution server version 9.0. Splunk users are advised to upgrade vulnerable installations to the newly released version immediately.